Roku is a fantastic platform to stream thousands of shows and movies that certainly keep you entertained from sunrise to sunset. In addition, you can watch your favorite western movies on your Roku player or Roku TV all day long. So, if you are a true fan of the gun-slinging, horse-riding, and saloon-hopping genre, you better sign up with The Western Channel.
The Western Channel is one of the most sought-after western channels available on the Roku Channel Store. It is the undisputed ad-free king of all western channels, with a library boasting the "largest curated collection of Western Programming."
You can add The Western Channel on Roku to enjoy ad-free content and stream popular programs like Tex Ritter, Classic Westerns, Lee Van Cleef, Western Television, Singing Cowboys, John Wayne, Ken Maynard, Spaghetti Westerns, and Bob Steel.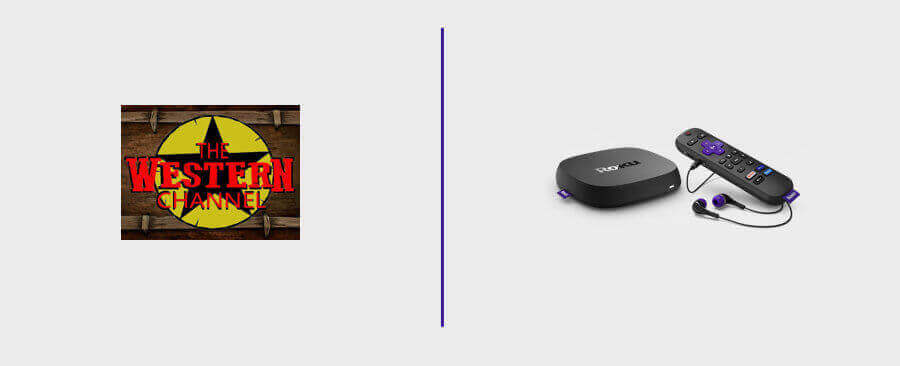 Guide to Add & Watch The Western Channel on Roku [2023]
Want to stream free old western movies? The Western Channel is an easy pick, and it is even easier to add the channel to Roku and watch movies. To add The Western Channel on Roku, here's what you need to do –
Switch on your Roku device and connect it to a stable Wi-Fi.
Go to the home screen by pressing the Home icon on the Roku remote.
Select Streaming Channels and choose the Search Channels option.
Use the virtual keyboard to type The Western Channel.
The app should appear on the screen.
Please select the app and click the Add Channel button to install it.
Click the OK button.
Once installed, select the Go to Channel option.
The Western Channel is now added to the existing Roku Channel List. So launch the app and begin watching what you love the most.
---
5 Best Free Western Channels Other Than The Western Channel
Want more western movies to keep you entertained? Check out the best 5 free western channels you can watch on your Roku streaming device.
Western Mania: You may like to add Western Mania to your Roku device and enjoy 15 Jon Wayne movies, classic movies, and TV shows like Bonanza, The Rifleman, Wagon Train, The Lone Ranger, Tales of Wells Fargo, and more.
Into the Sunset: It is home to over 200 movies, cartoons, and shows. You can add the channel to your streaming device and enjoy unlimited streaming using a stable internet connection.
Saddle Up! Westerns: It is another free western channel to watch over 100 old western films. You can choose from Jack Palance, Gene Autry, and Roy Rogers.
Western TV & Movies Classics: Here's a list of Classic Western Movies & TV Shows to watch on Roku – The Lone Ranger, Bonanza, The Cisco Kid, and The Roy Rogers Show. You can also watch movies with Tex Ritter, Randolph Scott, Roy Rogers, Gene Autry, John Wayne, Lee Van Cleef, Gary Cooper, Jack Palance, Chuck Connors, Burt Lancaster, and Buster Crabbe.
Wild Westerns: Also known as FilmRise Western, Wild Westerns has a wide range of free movies to watch. You can step through the swinging saloon doors and watch movies from the best comfort of your home.
---
Frequently Asked Questions
Can I get The Western Channel on Roku?
You can get The Western Channel on Roku from its Channel Store.
Is The Western Channel on Roku free?
The Western Channel is a free channel you can add to your Roku streaming device. Its content is updated regularly. You can watch all the westerns, from the fast-riding cowboys to the high noon showdowns.
Can I watch other western channels on Roku?
Roku supports Western TV & Movie Classics, Into the Sunset, Wild Westerns, Western Mania, Saddle Up! Westerns, FilmRise Western, The Spaghetti Western Channel, and Free Western Channel.
My name is Dan Smith, and I am a senior technical writer at Activate Guide. I have been covering the technology industry for over six years, writing about streaming devices, TV channels, credit card activation, and many more.
Related Posts: